Heay duty grab of large jaw opening, suitable for all soils, also reaching a high jaw closing torque max 700 KNm, thus achieving great production rates. The large pulley diameter entails a long pulley life.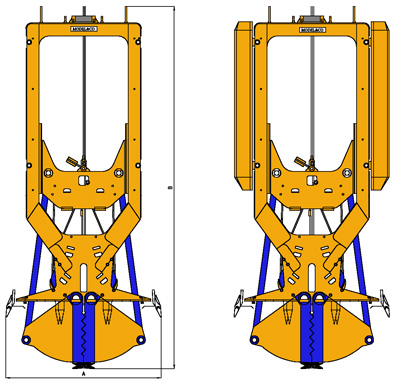 Technical information
Access to technical data sheet
To view tecnical data of products it is necessary to enter username and password. In case you have not them or you forgot them, please apply for them.

Request Catalog Access

Other models related with mechanical grabs